Where to stay in Saint-Jean-Cap-Ferrat after your boat trip? Here you'll find the 9 best hotels in the city for a fabulous holiday after a Signature Sailing catamaran sea trip.


Best hotels in Cap Ferrat

This small resort on the Côte d'Azur certainly can't compete with neighbouring Nice or Cannes for the number of hotels. However, almost every hotel in the town is special, with a rich history and a solid list of famous guests. This article focuses on the hotels in Cap-Ferrat.


#1. Grand Hotel du Cap Ferrat

The best hotels in the resort begin with the most famous hotel, the Grand Hotel du Cap Ferrat (Grand Hôtel du Cap Ferrat), which is situated on the edge of the peninsula and traces its history back to the beginning of the last century.

The hotel was designed by the legendary Eiffel, the creator of Paris' most popular landmark. He worked on the idea of the hotel in 1908. At various times the Grand Hotel has hosted such distinguished guests as Elizabeth Taylor and Winston Churchill. To this day this five-star hotel is renowned for its superb service and luxurious interior.

If you choose to stay, you can expect to pay from €650 a night or more.


#2. Royal Riviera Hotel

The Royal Riviera Hotel 5* in Cap Ferrat is no less striking. It is housed in a magnificent building dating back to the dawn of the twentieth century. It has a fine restaurant and a huge outdoor pool.

The average cost of a night at the hotel is €500.


#3. La Voile d'Or Hotel

The La Voile d'Or 5* Hotel in Cap-Ferrat is the first hotel in town. It is easy to find as it is situated in the heart of the resort. The view over the harbour is magnificent, and the rooms are wonderfully decorated.

The hotel was particularly favoured by the writer Jean Cocteau. He once described it as a holiday at the sea.

For a night at La Voile you pay about €800.


The most popular and affordable hotels in Saint-Jean-Cap-Ferrat

Go on to the more budget but equally attractive hotels in Cap Ferrat.


#4. Brise Marine Hotel

The Brise Marine Hotel 3* is situated in a villa of amazing beauty and its creators have placed it just off the beach in a fantastic garden. This is a true Italian villa and will please those who like to have a rest in natural surroundings.

Price upon request.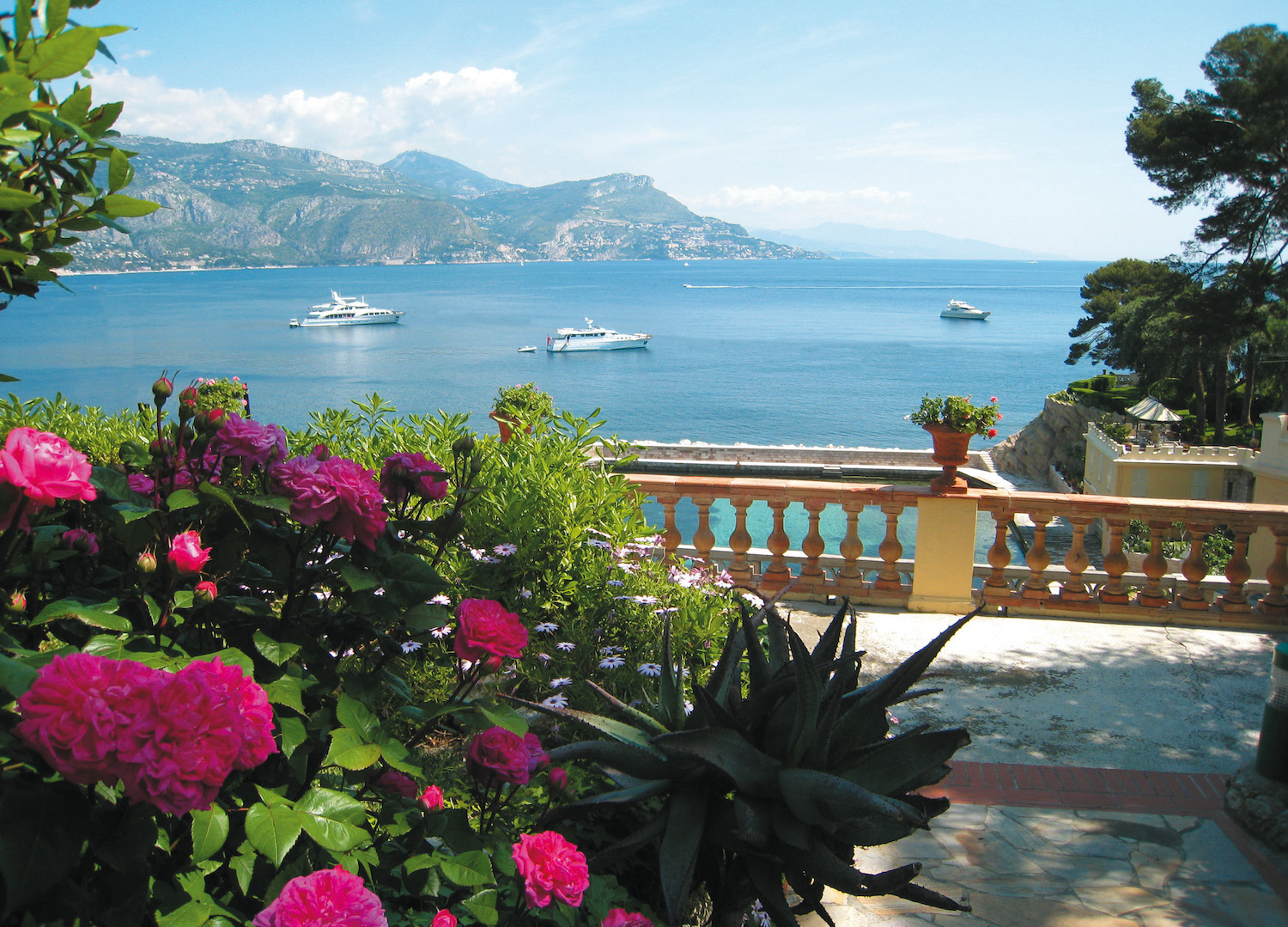 #5. La Villa Cap Ferrat Hotel

For those who like spa, we recommend the La Villa Cap Ferrat Hotel 3* in the centre of town. This is a small hotel with 20 comfortable rooms, several swimming pools, spacious terraces, where it is pleasant to sunbathe.

The cost of a night's accommodation is around €100.


#6. Club Decloy Hotel

Look out for the Club Decloy Hotel 3* which is situated in a green park. You can stay in one of the nine buildings of the hotel complex. Guests are entertained by animators, and you can take long and healthy walks in the park.

The daily rate at the Club Decloy Hotel 3* is €100.


#7. Panoramic Hotel

A great view of the Côte d'Azur will delight connoisseurs of Le Panoramic 3* which offers breathtaking views of the Bay of Beaulieu and St Hospice.

Rooms at the hotel are available on request.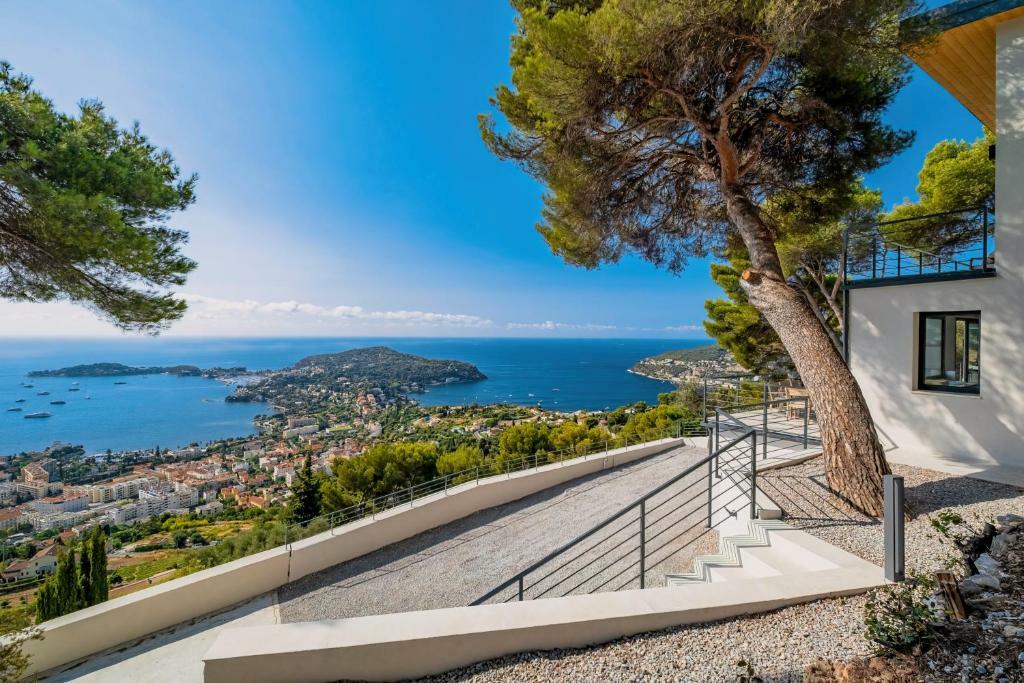 #8. Fregate Hotel

For those who like to be in the middle of the action, we recommend La Fregate Hotel 2**, which has a vibrant cultural life. The hotel often hosts exhibitions of paintings and sculptures. The room costs only €50 a night.


#9. L'Oursin Hotel

Finally, tourists speak highly of the L'Oursin Hotel 2*. The hotel is well located in the heart of Cap-Ferrat: there are excellent cafes and many shops nearby.

The cost per night is around €75.


Renting a house in Cap Ferrat

If you love the comforts of home and do not want to check into a hotel then renting a villa or apartment in St Jean Cap Ferrat is an option. You do have to spend a bit more, however, as private property in the resort is not cheap.

So, to rent a villa in the resort can be from 6 to 30 thousand euros for seven days of rest.
You can also book an exclusive overnight stay on a Signature Sailing Charter catamaran to visit the most picturesque towns on the French Riviera. Our new catamarans are equipped with comfortable cabins of a 5-star hotel.

We organise boat trips accompanied by a crew and a chef who will offer you more than 30 dishes to choose from. Ask our manager for details.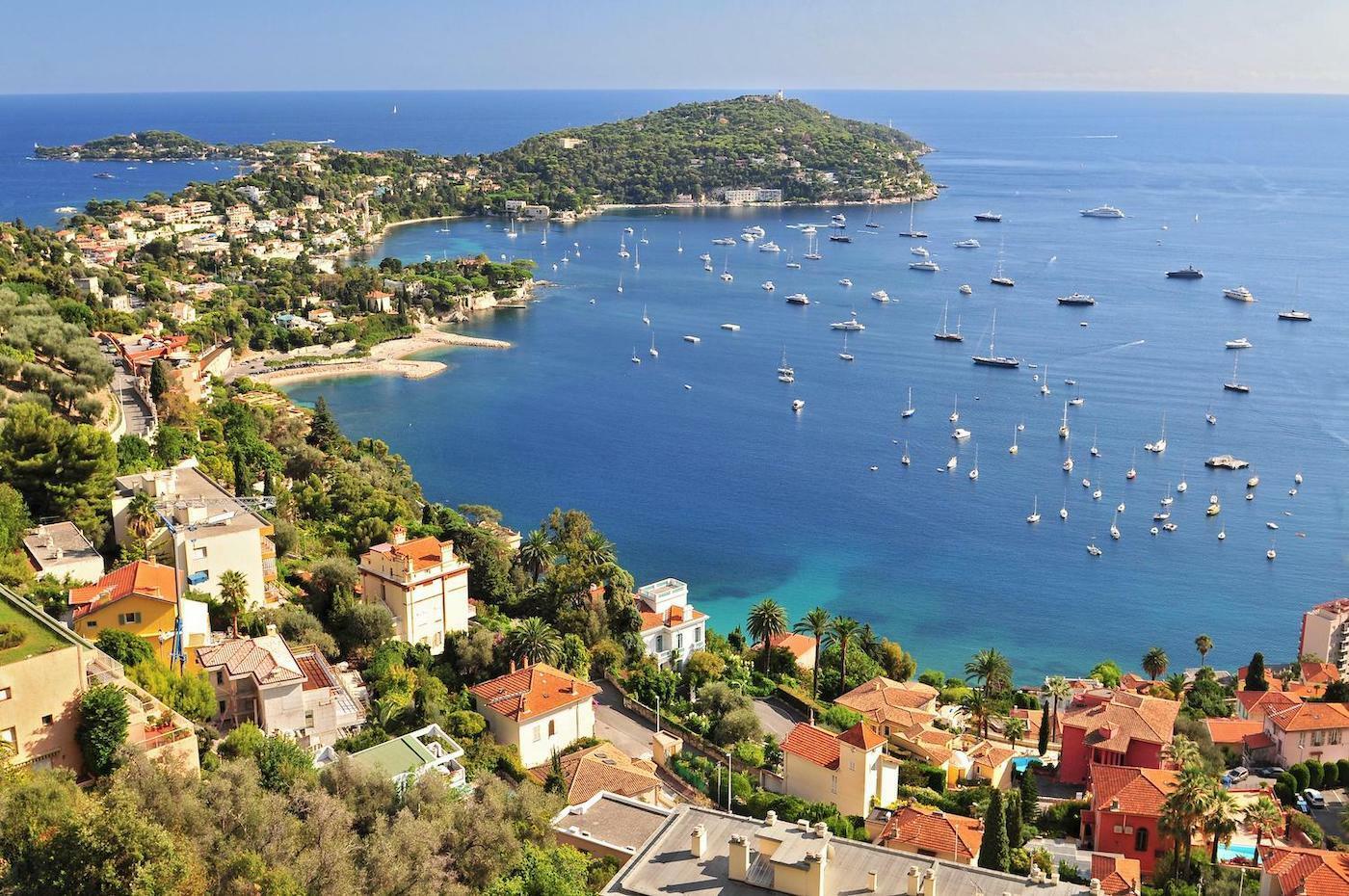 Book a scenic catamaran cruise in Monaco

Signature Sailing Charter offers boat trips to Monaco, not only from Monaco, but also from Nice and Cannes. You can book a boat trip on this website:


It could be a 1-day itinerary to the resort town;
A 2-day itinerary for a weekend or at a time of your choice with an overnight stay on a catamaran;
You can also choose an itinerary of 3 or more days for a boat trip to the Côte d'Azur with a visit to Monaco for 1 day.

Signature Sailing Charter offer a full range of services to organise your holiday on the Côte d'Azur!

Book it now and travel later! Your sea cruise will be in complete comfort, accompanied by a crew of three: a captain, a chef and a stewardess.

Signature Concept for 8 guests with comfortable cabins;
Signature Vision for 10 guests with comfortable cabins.


Take advantage of our hot offer:

A boat trip to Saint-Jean-Cap-Ferrat for 1, 2 or more days with a discount of 5 to 10%. Find out more at the link.

Our service offers convenient dining options: either on board a sailing catamaran or on the shore in a restaurant recommended by us. Ask our manager about sea cruises organised by Signature Sailing Charter.

We wish you a fabulous holiday!

Monaco
Antibes
Cannes
Nice
Portofino
Saint-Jean-Cap-Ferrat
Villefranche-sur-Mer
Lerin Islands
Côte d'Azur

Get in touch with us! A sea of yachting adventure awaits you!